Written in the Theresienstadt propaganda camp during World War II, this opera is a compelling exploration of power and humanity. Inspired by the childlike use of archetypes, alongside the tendency of leaders to inflict their power onto those around them, my costumes feature painted details. These details interact with the clothing silhouettes--sometimes harmoniously and sometimes in contrast, which speaks to the impracticality of war.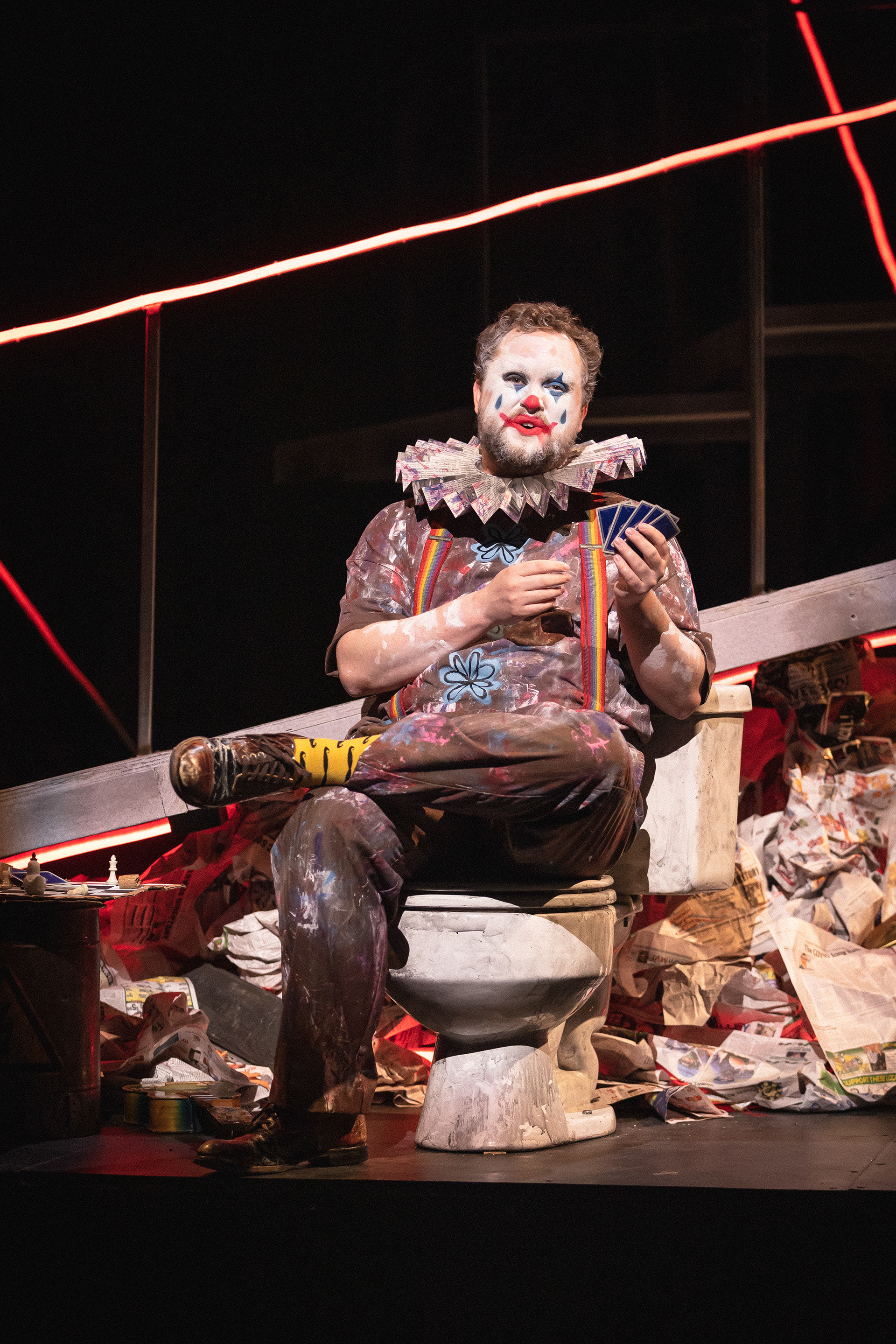 Conducted by Sara Tarana Jobin
Costume Design by Emma Pollet
Scenic Design by Evan Frank
Lighting Design by Jessica Winward
Props Coordination by Alex Dolinger
Carnegie Mellon School of Music, March 2023
the end is the future is now
This show explores the intertwining of three interpretations of the future, depicted in short stories written by Octavia Butler and Alexis Pauline Gumbs. In this devised piece, we worked closely with the actors' individual personalities to create a world of abounding hope, while also serving the hardships within each story. 
Script adapted from short stories by Octavia Butler and Alexis Pauline Gumbs
Script Adapted by Nicole Brewer, Mei Ann Teo, Katie Mae Ryan, Aysha Zackria, & The Entire Company
Directed by Nicole Brewer
Carnegie Mellon School of Drama
, February-March 2022
Dramaturgy
by Katie Mae Ryan
Scenic Design by Mengyi Liu 
Costume Design by Emma Pollet and Claire Duncan
Lighting Design by Willem Hinternhoff
Media Design by Matthias Neckermann
Sound Design by Sebastian Gutierrez 
Photos by Louis Stein and Dave Rubin
Choreography/Concept by Ella Noriega
Costume Design by Emma Pollet
Lighting Design by Eva Oney
Carnegie Mellon School of Drama, January 2023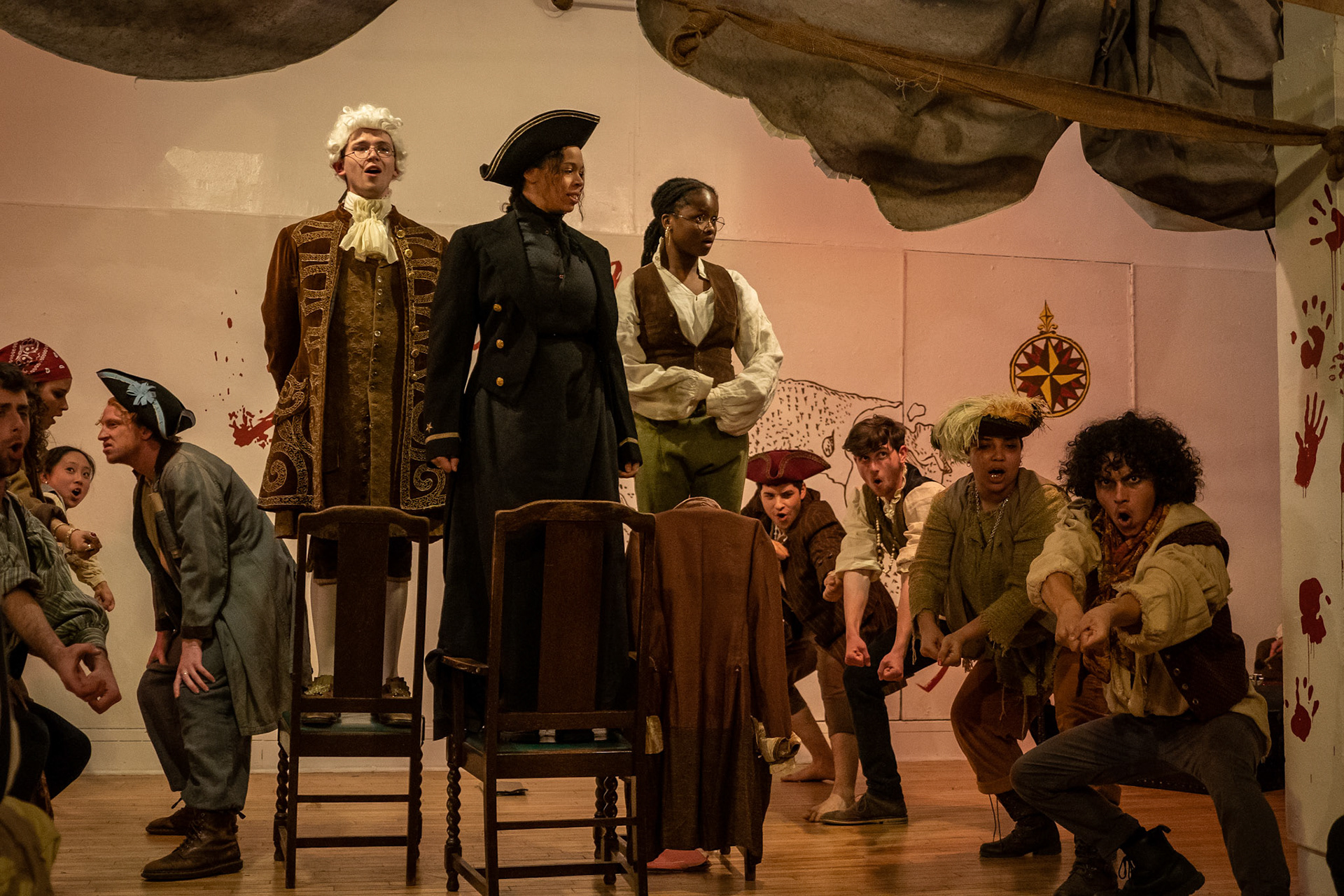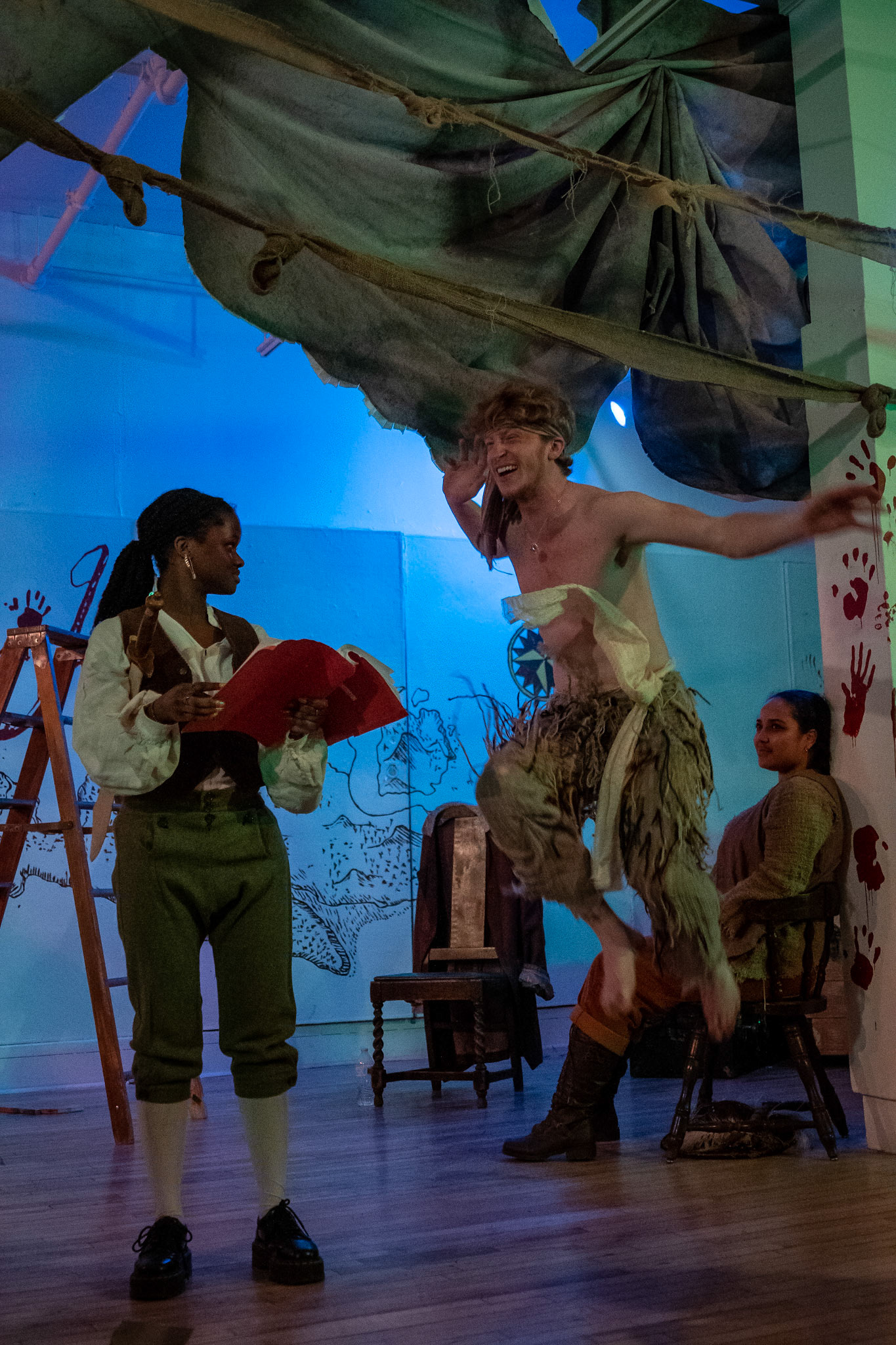 Script adapted from Treasure Island by Robert Lewis Stevenson
Script Adapted by Adam Brett
Associate Directed by Samantha Toy Ozeas
The Frame Gallery
, April 2022
Scenic Design by Mengyi Liu 
Costume Design by Emma Pollet and Claire Duncan
DON DADA: Dance/Light 2022
"Don Dada" by Cakes da killa and Proper Villains
Directed by Sammie Paul and Briana Green
Carnegie Mellon School of Drama, January 2022
Lighting Design by Eva Hu
Rodger and Hammerstein's Cinderella (Cinderella)
Lyrics and Book by Oscar Hammerstein II
Directed by Peggy Aultman
Christ Episcopal School, March 2018
Scenic and Lighting Design by Ruth Siporski